The Psolace Mission
Psolace has created a truly unique range of products that have proven time and time again to drastically relieve the debilitating effects of Psoriasis. It is our mission to make our range of products available to as many psoriasis sufferers as possible so that they too can obtain relief and start living a better life.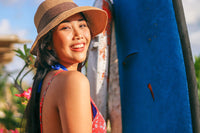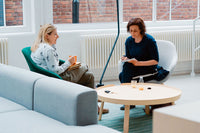 What we look for in an affiliate
We're keen to partner up with people who are passionate about health products and have experience in either digital marketing or e-commerce sales and have the ability to generate high quality targeted traffic to our product offer. We're also interested in working with individuals or media platforms that have a large social following (blogs, influencers etc).
Benefits of being an affiliate
By joining our affiliate programme, you'll become part of something special and will help improve the lives of many people. Our product range is an exciting and market leading psoriasis treatment system that is very affordably priced. Simply direct traffic to our high converting offers and we'll take care of all the fulfilment on the sales you generate.
Extremely large target market (over 125 million people globally suffer from psoriasis)
High converting product
Generous commissions paid
Regular payments
Robust lead tracking system with live stats to monitor your sales
Tracking links provided
Ad creatives provided
Bonus payments
Full support & conversion tracking
How to join up as an affiliate
Our joining process is quick and easy and you could be up and running within hours. Simply complete our short application form and our team will contact you to get started.
Sign-up below to join our community